Libya's Electoral Impasse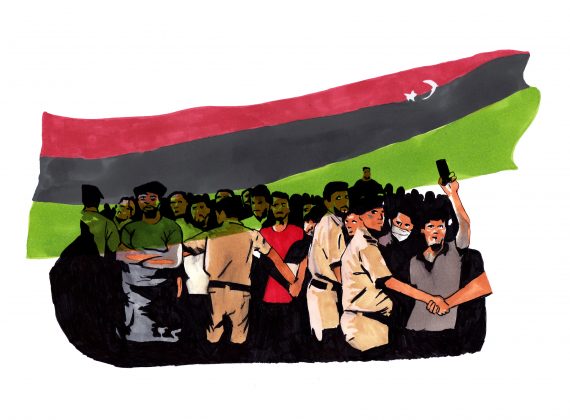 In 2021, Libya's U.N.-backed election plans collapsed due to technical difficulties, yes, but also politically-motivated maneuvering. Powerful players both within and outside the country moved to subvert and weaken the electoral process. At the top of the list of the Libyan actors implicated in these outcomes is Speaker of the House of Representatives Aqila Saleh. Saleh's negative interventions—which received active diplomatic support from Egypt and France—ran counter to the spirit of the U.N. roadmap and inspired confusion and animus within the political field.
On the other side of the political divide, Libyan politicians backed by Turkey — interim Prime Minister Dabaiba and, separately, HSC president Khaled al-Meshri — contributed to hurting the electoral process, too. Dabaiba, who had earlier promised U.N. officials that he would not run for president, reneged on his pledges. In addition to flouting U.N. rules, he also violated aspects of Saleh's electoral law. The sitting Prime Minister' behavior added much to the atmosphere of distrust that ended up compromising the electoral process. As for Meshri: he promoted the holding of a constitutional referendum instead of working on ways to make the elections materialize within the agreed-upon U.N. roadmap.
These schemes unfolded at a time when the U.N.'s own capacity as mediator and facilitator on Libyan affairs showed exceptional vulnerability. Indeed, crucial mistakes committed by the organization are certainly responsible for 2021's election failures as well.
Beyond the shortcomings of incumbent Libyan officials and the U.N.'s lapses, the 2021 experiment also revealed the extreme political fear that Saif al-Islam Qadhafi, the late autocrat's son, inspires amongst the country's post-2011 elites. The presidential ambitions of Saif al-Islam, despite his weakness on the ground, divide not only Libyans but also foreign states. Russia, which is militarily present in Libya, wishes to see Saif run for president, while Washington doesn't. This obstacle may potentially reappear in future attempts at elections even if the other issues are addressed.
Middle East & North Africa
Jalel Harchaoui is a political scientist specializing in North Africa, with a specific focus on Libya. He worked on the same topics previously at The Global Initiative Against Transnational Organised Crime, a Geneva-based NGO, as well as at the Clingendael Institute, based in The Hague. His research has concentrated on Libya's security landscape and political economy.
A frequent commentator on Libya and Algeria in the international press, he has published in Foreign Affairs, Lawfare, Politique Étrangère, Foreign Policy, and Small Arms Survey. An engineer by trade, Jalel holds a master's degree in Geopolitics from Paris 8 University.