Elections & Violence in Mexico
This project has been produced by the Noria Mexico & Central America Program (MXAC).
Project Launch Date : June 1st, 2021
On June 6th, 2021, Mexico organized its biggest elections ever. Figures are mind-blowing: 15 Governors positions, 30 entire local congress-seats, 1,063 Federal Congress-seats, and 1,926 Mayors positions will be up for competition in 30 Mexican states. In total, more than 21,000 officials will be elected in a single day.
Beyond the logistic challenge, another issue lies ahead for the Mexican democracy: the exploding violence that has been exerted against candidates and elected public officials over recent election periods. This is what this project will analyze.
Going Beyond the Narco Explanation
Between 2006 and 2009, the Mexican National Mayors Association (ANAC in Spanish) registered 158 assassinations of Mayors in the country. Moreover, the Justice in Mexico Program documented that 264 local politicians (Mayors, ex-Mayors, substitutes, and candidates) have been murdered since 2002. Of those, 98 have been killed between 2015 and 2019, the 2018 elections having been the most violent in history (145 murders).
Dozens of analyses have been published on this issue. They usually start with a series of questions: Who kills candidates? What are the motives? What impact does violence have on local and national political life? Yet, the answers and conclusions tend to follow a unique argument: the responsibility of violence is almost automatically attributed to "organized crime". In the Mexican context: "el narco".
Therefore, most studies explain electoral and political violence through a criminal incentive model. "Cartels" would exert lethal violence in order to control trafficking routes, or drug production sites; territories in order to extort public budgets and/or impose protection rackets on different legal and illegal activities; "capture" the State, its apparatus and personnel, in order to impose social and moral control on local inhabitants.
These arguments mainly rely on official sources (police reports) or news briefs (greatly influenced by the former), without properly putting them in perspective or into discussion. Therefore, they tend to feed the "narco" narrative that dominates political analysis in Mexico, and thus fail to fully understand the complexity attached to the dynamics of electoral and political violence in Mexico.
Bringing Politics Back in
In Mexico, violence is a political resource used by multiple private or public, licit or illicit actors.
Although it is undeniable that organized crime groups are part of the issue, the argument that "narcos" are the sole actor behind electoral and political violence in Mexico is not satisfactory.
First, it tends to leave aside the active or passive participation, protection, collaboration, or patronage from politicians and/or public armed forces, as well as from other public or private actors (businessmen, local strongmen, non-elected figures of influence, informal authorities, and many more) to these practices of violence. In fact, there is an infinite list of acts of repression, threats, or assassination that are attributable to such politico-criminal, licit-illicit networks of the political economy of violence in Mexico.
Second, it forgets a crucial characteristic of electoral and political violence in Mexico: its geography – or better said, its "political geography". In the vast majority of cases, electoral and political violence target elected officials at the municipal level. And, maybe even more important, the territories most affected by this type of violence are not only the ones where drug cartels are the most active in Mexico. In fact, Oaxaca, Puebla or Veracruz are top of the list in terms of political and electoral violence, although they are not characterized by the presence of structured and powerful criminal groups, contrary to Guerrero or Michoacán, for example.
It is therefore crucial to produce a local, grounded, and nuanced analysis in order to provide a more complex picture of a dramatic phenomenon that does not fall into the analytical or theoretical separation of "crime" vs. "politics".
The objective of this Noria project is precisely to produce new explanations and axes of reflection on the political economy of electoral violence in Mexico.
Our Questions and Objectives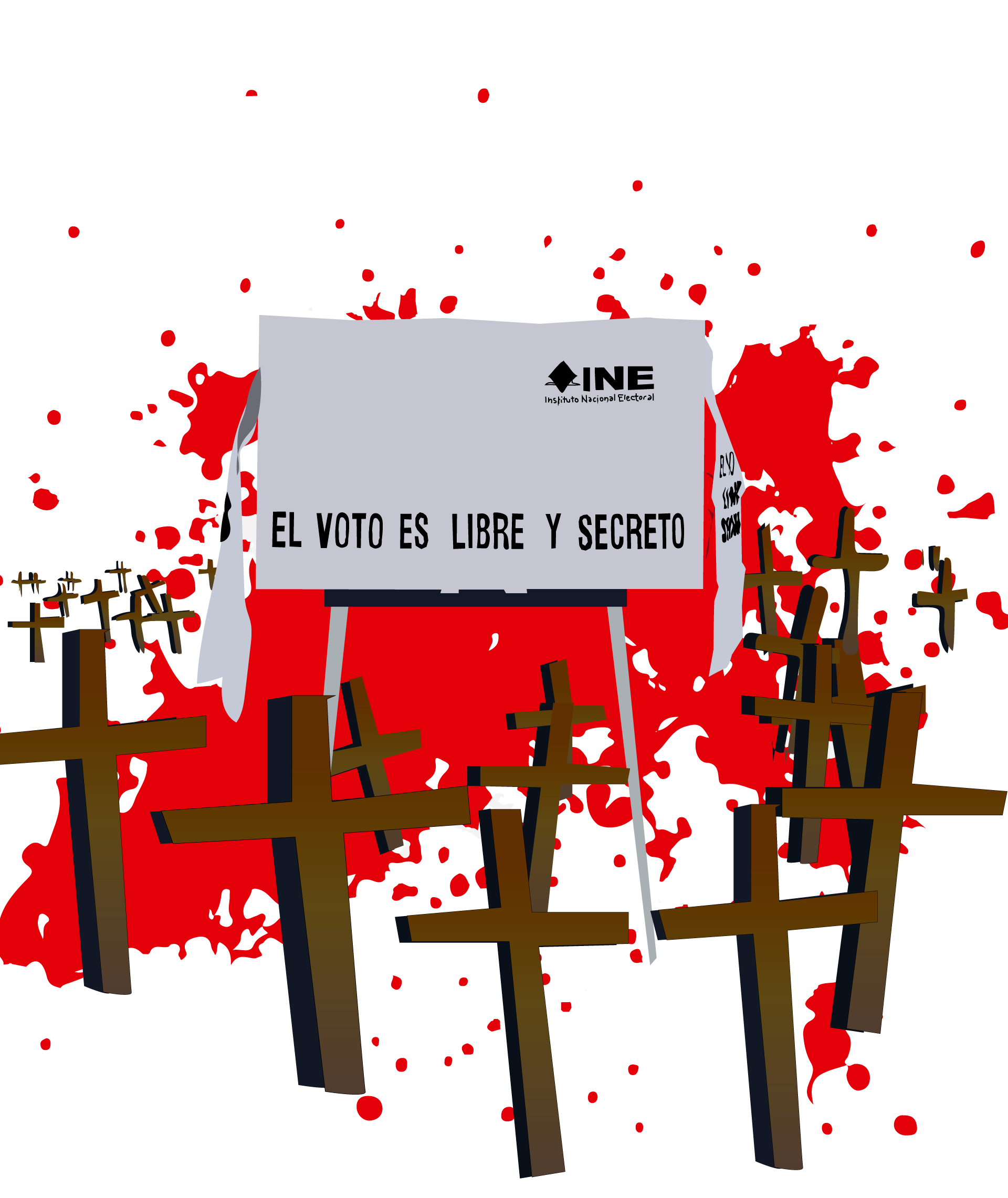 Policy Report n°1 - By María Teresa Martínez Trujillo and Sebastián Fajardo Turner
Data Analysis on Electoral and Political Violence 2020-2021. What the Data Shows, and What it Hides.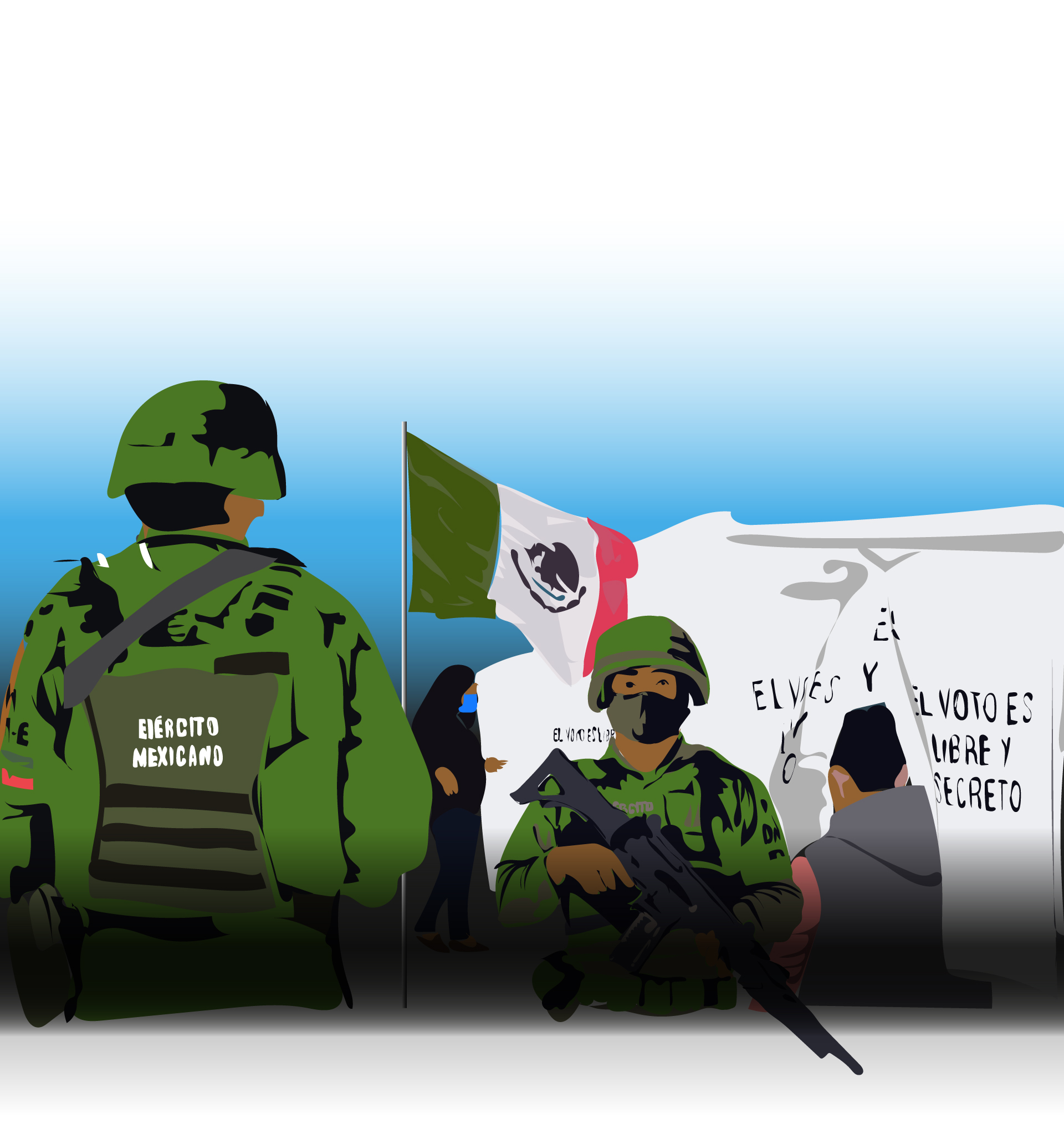 Policy Report n°2 - By Ana Velasco
If Elections are a Matter of Life and Death... How to Protect Electoral Candidates in Mexico?
Methodology and Added-Value :
Our Access to Local Actors, and Key Stake-Holders
Following Noria's well established reputation and methodology, this project is based on a strong qualitative method, combining desk-work, fieldwork, interviews, observation, and documentation effort.
All our products shall be published in English and Spanish, in order to ensure a maximum impact.
The project offers an exceptional access to key local actors in order to better understand electoral violence in Mexico: political candidates and ex-political candidates; mayors and ex-mayors; a wide array of local important social and economic actors (businessmen, social activists or members of the church, for example); as well as violent and criminal actors, including drug-traffickers or members of Autodefensas militias.
These accesses lie on more than 10 years of experience in Mexico, including fieldwork and expert work in Michoacán or Guerrero.
Therefore, this project represents an unprecedented opportunity to document, from the ground, one of the most crucial challenges of violence, insecurity, and criminal dynamics in Mexico.
Project Coordinator: Romain Le Cour Grandmaison
Project Officer: María Teresa Martínez Trujillo
Data Analyst and Researcher: Sebastián Fajardo Turner
Policy Analyst and Researcher: Ana Velasco Ugalde
Project Assistant: Alicia Landín Quirós
Translations and Copy Editing:
– Paul Kersey
– Ana Inés Fernández
– Isabel Álvarez-Echandi
Illustrations and Web-Design:
– Valentin Bigel
– Romain Lamy
Mexico & Central America Program