EUROPEAN POLICY IN JORDAN
Jordan is one of the largest recipients of international aid in the Arab world. Among the long-standing donors in the country, the European Union allocated 765 million euros to Jordan between 2014 and 2017, notably through its Neighbourhood Policy.  International support is often analysed with a top-down perspective, sometimes taking a normative look at aid. On the contrary, our research focuses on the role of local actors in the reception and transformation of European Union's programs. Our case studies give a field-grounded perspective to three aspects of these programs : media reform, parliamentary support, and economic cooperation.
Challenging international aid in Jordan
This project probes the many ways through which the aid recipient can determine the outcome of a project in the final instance. It sheds light on the extent to which local actors and institutions have repurposed or redirected the EU's agenda in Jordan.
This project draws into relief the gap between the way the objectives and outcomes of aid programs have been presented and what has actually happened on the ground. Herein, special attention is paid toward effects of aid that may have been unanticipated by either EU officials or Jordanian authorities.
This project examines the actual machinery of power in Jordan. Hardly a monolith, studies demonstrate the influence that a coterie of actors retain, extending from the Royal court and security services to large export-oriented firms to technical staff at the House of Representatives.
Methodology and added value
The project is based on extensive fieldwork carried out between 2018 to 2021. Broadly speaking, data was collected through a combination of semi-structured interviews and participant observation. Interviews were conducted in Arabic and English.
The project is headed by Emma Empociello (PhD candidate at CED in Sciences Po Bordeaux, associated with IFPO and French Collaborative Institute on Migration), Simon Mangon (PhD candidate at the CHERPA Laboratory in Sciences Po Aix-en-Provence, associated with IFPO) and Camille Abescat (PhD candidate at CERI in Sciences Po, associated with IFPO). It relies on a partnership between Noria Research, Sine Qua Non and the French Institute of the Near East.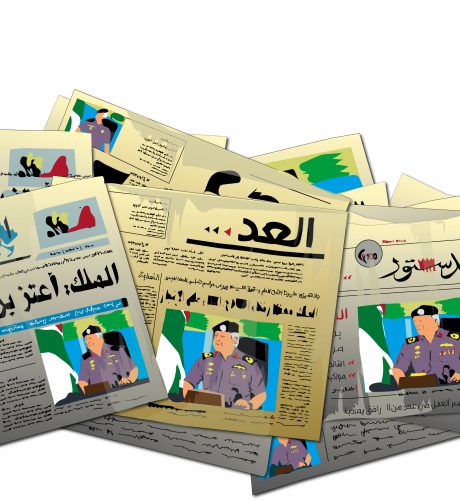 13 December 2021
SIMON MANGON - December 13, 2021 Introduction For three decades…
Read More
Middle East & North Africa