This is the Chapter 1 of our Report

Discover our research program
Learn about our project on Political Economy

Read Intro
Read Chapter 2
Early indications suggest that the US-Abu Dhabi relationship is unlikely to be subjected to substantive revisions now that the Democratic party controls the White House, Senate, and House of Representatives for the first time since 2011. This is so despite Abu Dhabi having unapologetically aligned itself with the Trump administration, despite it having paid little heed to the sovereignty of American domestic affairs in recent times, and despite its record of acting in opposition to Democratic policy goals overseas.
Explanations of the American outlook on Abu Dhabi often center on matters of national security, positing that the emirate's standing in Washington derives from the strategic utility it affords the United States in external theaters. Charting a less trodden course, this chapter is to draw out the contributions that economic entanglement makes to US-Abu Dhabi relations, and to explore how this variable may illuminate the odd and potentially self-defeating posture currently being adopted by the Democratic party vis-a-vis the UAE.
"Economic entanglement has resulted in some of the most powerful actors in the United States being vested with a distinct interest in Abu Dhabi's continued good standing in Washington"
The causal relation connecting economic entanglement to foreign policy outcomes operates through two primary mechanisms. On the one hand, the volume and density of interpenetration create enormous logistical difficulties for those seeking to change the nature of the US-Abu Dhabi bilateral relationship. Any destabilization on the political front, after all, threatens to introduce grave uncertainty into markets, and could potentially trigger capital flight. This prospect shifts the parameters structuring deliberation as concerns matters of diplomacy and international affairs to a non-insignificant degree. On the other, in view of the sectors most likely to be affected by political turbulence—finance, tech, real estate, and defense contractors—and the extensive faculties they retain when it comes to influencing the political classes, economic entanglement has also resulted in some of the most powerful actors in the United States being vested with a distinct interest in Abu Dhabi's continued good standing in Washington.
As will become clear, these first and second-order effects of economic entanglement impact the decision matrices of bureaucrats and elected officials through a number of different registers, and mediate the odd behavior hitherto observed to a considerable extent. To gain better purchase on such causalities, the three major axes through which economic entanglement has been deepened—finance, investment, and consumption—need be unwound.
Toward this end, in terms of chapter organization, we will begin by considering financial interpenetration and the relationships that Abu Dhabi's two largest sovereign wealth funds—the Abu Dhabi Investment Authority (ADIA) and Mubadala Investment Company (Mubadala)—have cultivated with key players on Wall Street. From here, we will proceed to an examination of the emirate's investment position in US-based markets. We will conclude, finally, by probing the consequences of Abu Dhabi's insatiable demand for American-made arms.
Modern Petrodollar Recycling
The technologies and praxes through which Abu Dhabi reroutes rents derived from oil and natural gas production into the American financial system have evolved from those that managed the recycling of petrodollars in the 1970s. Regardless, the upshot of the transference of capital thereby conducted is much the same. Indeed, despite the UAE having developed an enormous commercial banking sector of its own in the intervening period1The biggest banks in the UAE at the time of writing are First Abu Dhabi Bank, the Dubai-based Emirates NBD, Abu Dhabi Commercial Bank, Mashreq Bank, and the Dubai Islamic and Abu Dhabi Islamic Banks, respectively., the country persists in parking a staggering amount of cash and assets with the various entities on Wall Street.2It should be noted that UAE-based parties continue to hold a relatively large amount of American sovereign debt as well. As of October 2020, residents of the UAE held $18.9 billion worth of long-term US Treasury securities and $10.2 billion worth of short-term US Treasury securities. While these holdings are not enormous in relative terms, they are hardly negligible.
Abu Dhabi and the Banks
To give some sense for the magnitude, as of September 2020, data furnished by the US Treasury Department's International Capital Reporting System showed that American commercial banks held liabilities to UAE persons/corporate persons totaling roughly $45.2 billion. These are significant sums relative to other foreign nationals, as even a superficial comparative analysis can clarify: at the same date, American banks held liabilities of $6.2 billion vis-a-vis Chilean persons, $32.1 billion vis-a-vis Bahrainis, $35.6 billion vis-a-vis Brazilians, and $29 billion vis-a-vis Spaniards.
"Recent transactions with American investment banks reveal the modern means through which Abu Dhabi entwines itself within finance capital in the United States"
Generally speaking, the only economies exceeding the UAE in terms of cash deposits and securities stored with American commercial banks are behemoths such as China; tax havens such as the Virgin Islands, Ireland, and the Netherlands; and countries whose economies are functionally coextensive with the United States', such as Canada's. This is so despite Abu Dhabi's largest two sovereign wealth funds (SWFs), ADIA and Mubadala, taking steps to distance themselves from the American banking sector post-2008—a move, it should be said, that stemmed from a longstanding legal dispute between ADIA and Citigroup Inc.3The dispute in question stems from ADIA's claim that Citigroup furnished it with fraudulent information in 2007, on the basis of which it made a $7.5 billion investment in the then teetering investment bank.
If such numbers lend insight into the traditional custodial relationship connecting American commercial banks to the UAE, recent transactions with American investment banks reveal the modern means through which Abu Dhabi entwines itself within finance capital in the United States. Herein, one ought to begin with the bond market.
Over the past handful of years, American investment banks have become amongst the principal underwriters of UAE sovereign debt. This is no small business. Though trending upward since 2016, the pandemic, concomitant collapse in oil prices, and consequent imperiling of public revenue streams across the GCC area has further goosed demand for the banks' services. Consequently, the fees that JPMorgan, Goldman Sachs, Morgan Stanley, and even the once shunned Citigroup now derive from purchasing and then auctioning Abu Dhabi's dollar-denominated government securities are large enough so as to constitute one of the major growth areas within their respective regional operations. Where the sinews laid by deposits and long-term securities had already bound Wall Street to Abu Dhabi, then, capital flows introduced by the burgeoning bond market have undoubtedly buttressed them to an even greater degree.4On the topic of relationship building through debt issues, one ought also note that in August of 2020, JP Morgan sponsored ADIA's entrance into the Treasury Repo Market in the United States, a clearinghouse type facility where hedge funds, pension funds, and other large and predominantly American investors exchange repurchase contracts backed by US Treasury securities.
The same can be said of joint investment arrangements. A longer standing form of partnership between Abu Dhabi and New York's investment banks, arrangements of this type have developed steadily over the past decade, with Goldman Sachs' frequently one of the main beneficiaries on the American side.5This is so despite outstanding legal disputes between Mubadala and Goldman Sachs. The former has accused the latter of stealing billions of dollars worth of bonds as part of the Malaysian 1MDB scandal. In 2011, for instance, Abu Dhabi's largest sovereign wealth fund, ADIA, contributed $475 million to Goldman's Whitehall Real Estate Fund in 2011—its largest hotel portfolio at the time. Only a few months ago, ADIA and a handful of partners also pumped $300 million into a rights issue of the India-based ReNew Power, a long-standing growth prospect for Goldman though one the bank has been keen to seek a partial exit from. Mubadala, the second largest of Abu Dhabi's sovereign wealth funds, participates in joint ventures of these types regularly as well. Testament of this, the European Commission has only just approved the acquisition of Calisen, a supplier of electricity and gas meters within the UK, by a consortium of Mubadala, Goldman, the asset management giant Blackrock Inc., and the private equity firm KKR & Co Inc..
Abu Dhabi and the New Kings of Wall Street
Mention of the Calisen deal and the latter two parties to it offers a tidy way of segueing into the non-banking fractions of American finance capital with whom Abu Dhabi has also built increasingly close relations in recent times: asset management and private equity. For a number of reasons, firms in both of these sectors have come to acquire enormous gravity within the Wall Street ecosystem.6Concerning private equity's remarkable rise, read this article by Gillian Tett or this in-depth analysis published by McKinsey & Company last year. For a sense of the asset management industry's power, see this report from the Boston Consulting Group. Individually and collectively, they today represent some of the most influential players in the American and global economy.
Backgrounder On The Industries

Private equity refers to capital investment made into companies that are not publicly traded (i.e. into companies that are not listed on stock exchanges). The industry has historically operated across two main subfields—leveraged buyouts and venture capital investment—and typically raises the funds it uses for investments from high-net worth individuals. Deloitte projects private equity firms will hold in the area of $5.8 trillion in assets under management as of 2025 (as of 2019, they held $4.5 trillion).

Asset management refers to the stewarding of all or part of a client's portfolio by an external financial services institution. In other words, it is an industry whose primary function is to manage the investments and risks of a client for a designated fee. According to the Boston Consulting Group, the asset management industry held roughly $89 trillion in total assets under management as of the end of 2019.

As is the case with the banks, the al-Nahyan's capital has insinuated and entangled itself within the industries in question through a diversity of mechanisms. The most direct and immediate amongst them is equity purchases. On the asset management side, Mubadala is a major shareholder in the aforementioned Blackrock, the largest firm in the global asset management business and a firm currently stewarding a portfolio worth an estimated $8.7 trillion. The sovereign wealth fund's leadership decided to take this position upon being actively courted by Blackrock chairman and CEO Laurence Fink during the spring of 2020, after which they agreed to join a consortium of investors including Gulf partners, Norway's sovereign wealth fund, and Fidelity Investments (another asset management giant) in purchasing a $14 billion stake in the firm. The shares acquired, which were equivalent to roughly 20% of Blackrock's total equity, had become available as a result of PNC Bank's decision to offload its holdings after nearly two and a half decades, and were sold at an approximately 15% discount.
On the private equity (PE) side, data provided by the Securities and Exchange Commission in the United States establishes that ADIA has, since 2007, retained a relatively significant stake in Apollo Global Management. One of the largest players in the private equity game and heir to the investment bank Drexel Burnham, Apollo was Chaired by Leon Black, a man ranking amongst the 21st century's most influential financiers, from its inception until March of 2021.7It ought be acknowledged that ADIA did sell some of its shares in Apollo back in 2013. Black retired from his post as CEO of Apollo in January after being embroiled in the Jeffrey Epstein scandal. In March of 2021, he stepped down as Chairman as well.
"Providing opportunities to acquire lucrative state-owned assets back in the UAE has been equally effective in entangling Abu Dhabi within these fractions of American finance capital"
For its part, Mubadala has taken a considerably bolder position within the US private equity space. First, from 2007 onward, the SWF has held a major ownership position in the Carlyle Group, the DC-based private equity firm. The original investment, which had been carried out through a fully owned subsidiary called Five Overseas Investment Ltd., secured Mubadala a 7.5% share in what is not only the United States' single largest private equity operation, but a notoriously politically active (and connected) one at that8Having employed many an ex-President and ex-Secretary of Defense, the Carlyle Group is known to be deeply embedded within the United States' military industrial complex, and to have the capacity to get the ear of both parties' leaderships when it needs to. The firm's relevance to the Democrats' treatment of Abu Dhabi will be discussed at length in Chapter Two of this report. For more on Carlyle's history, see Dan Briody's The Iron Triangle: Inside the Secret World of the Carlyle Group.. Having reduced its position slightly over time, at the time of writing, Mubadala currently holds 6.04% of the Carlyle Group's equity. In addition, Mubadala acquired a 5% equity position in the San Francisco-based PE firm Silver Lake Partners in September 2020. As will be touched on later, this investment, on whose basis commenced a twenty-five year partnership, has served as one of the main vehicles through which Mubadala has deepened its ties and holdings throughout Silicon Valley. Furthermore, though not an equity purchase, one need note that Mubadala did agree in July of 2020 to become the lead investor in a $12 billion large-scale direct lending platform launched and directed by the previously referenced Apollo Global Management; the sovereign wealth fund's capital injection into the fund in question was $1 billion according to a press release.
Providing opportunities to acquire lucrative state-owned assets back in the UAE has been equally effective in entangling Abu Dhabi within these fractions of American finance capital. To date, such opportunities have typically concerned the downstream operations of the Abu Dhabi National Oil Company (ADNOC), a multi-sector conglomerate forced into partial privatization due to fiscal consolidation-related mandates handed down from above.
On the asset management side, the principal beneficiaries of ADNOC's disassembly have included the two of the largest American firms in the sector: the Vanguard Group and the previously discussed Blackrock. Following a 2017 initial public offering, the former became the largest foreign equity holder in ADNOC Distribution. Two years later, a twenty-three-year lease agreement saw Blackrock and the private equity firm KKR acquire a 40% stake in eighteen oil pipelines owned and operated by ADNOC for the cost of $4 billion.9By dint of this arrangement, Blackrock and KKR receive a 40% share of the tariffs derived from the flows of oil that move through the pipes for the duration of the lease. Only sixteen months subsequent to that agreement, in June of 2020, a consortium of Blackrock, the New York-based Global Infrastructure Partners, Toronto's Brookfield Asset Management, and the Blackstone Group would also purchase 49% ownership of ADNOC's pipeline infrastructure for the price of $10 billion.
Specific to private equity, in addition to KKR and Blackstone's footholds within Abu Dhabi's extractive industries, one ought note that Apollo Global Management led an investment group in acquiring their own 49% stake in ADNOC's Abu Dhabi Property Leasing Holding Company in September 2020. With the investment commenced a long-term strategic partnership within which Apollo et alia will be tasked with using the rental income streams derived from the holding company's $5.5 billion real estate portfolio for growth-oriented investment.10As regards the American presence in the UAE real estate market, one ought also note that Warren Buffett's Berkshire Hathaway launched a UAE-focused property fund in 2019. Unlike Apollo General Management, however, the Berkshire Hathaway fund does not appear to be connected with a state partner.
As ADIA, KKR, and Blackrock's earlier mentioned partnership in the Calisen deal suggested, joint investment arrangements have frequently brought American parties into intimate relation with state properties of Abu Dhabi as well. This is particularly so in the case of private equity.11Asset management firms do engage in joint investment with Abu Dhabi's SWFs as well: at the beginning of January, ADIA and Blackrock became cornerstone investors in Kuaishou Technology, a Beijing-based firm developing a rival product to TikTok. Testifying to the frequency of collaborations with private equity firms, in addition to the Calisen acquisition in the UK, ADIA has also recently partnered with KKR Infrastructure Funds in Italy, where the SWF is aiming to purchase a large share of KKR's 37.5% holding in FiberCop, the subsidiary of Telecom Italia's last-mile broadband network. This past October, Mubadala went into business with KKR as well through a joint investment in Reliance Industries, an India-based multisector conglomerate operating in fields stretching from oil refinement to retail to digital infrastructure and financial services. The second of Abu Dhabi's sovereign wealth funds also partnered with Kohlberg, a slightly smaller private equity firm whose chairman is the son of one of KKR's founders, in staging a leveraged buyout of the biopharma corporation PCI Pharma Services in August. Looking back a bit further, finally, it was only in October of 2019 that Mubadala agreed to sell the Carlyle Group—in whom it is itself invested—a 37% equity share in Cepsa, the largest privately owned oil and gas company in Europe. With Mubadala still the majority shareholder, the sovereign wealth fund (SWF) and the Carlyle Group now control the firm as a de facto private partnership.
Before closing on the topic of financial entanglements, one last mechanism pertinent to the asset managers deserves discussion. As established in the reporting of The Financial Times, Blackrock, Franklin Resources, Northern Trust, Invesco, Aberdeen Asset Management, OakTree, Old Mutual Asset Management, State Street, and departments of JPMorgan and Goldman Sachs have all provided investment management services to the Abu Dhabi Investment Authority (and earned themselves healthy fees in the process). Though the limits of open-source data make it difficult to ascertain the precise sums currently being overseen by US firms, it is known that approximately 55% of ADIA's asset portfolio12One should note that this percentage is significantly less than it used to be, as ADIA has brought more and more of its investment operations in-house over the past ten years. Back in 2012, it outsourced approximately 75% of its money management to outside parties.—valued at between $580-820 billion—is handled by external parties. By virtue of the fact that Blackrock et alia represent the largest players in the investment management sector, one can be confident that ADIA's reliance on external parties has redounded to the benefit of American asset management firms to a large degree.
"The al-Nahyan have to no small extent made themselves essential to the predictable workings of Wall Street"
Seen collectively, the combined effect of the relations just surveyed—sealed through bank deposits, bond market transactions, equity acquisitions, joint investments13As regards co-investment, one should also note that Mubadala ran a joint venture with one of America's class industrial firms—Boston's General Electric—between 2010 and 2015. Targeting commercial finance, clean energy, aviation, and real estate, the two partners collectively managed an investment portfolio worth roughly $8.5 billion. Most of the assets controlled by the venture were sold to Blackstone Group and subsidiary of Apollo General Management called Midcap Finco., investment management, and privatization—has been to entwine Abu Dhabi deep within the many fabrics of American finance capital. Now linked to a constellation of entities through a tight and mutually benefiting weave, the al-Nahyan have to no small extent made themselves essential to the predictable workings of Wall Street. This outcome, in conjunction with the sheer scope of the capital movements connecting the two economies, affects the conditions within which issues proximate to Abu Dhabi's interests are deliberated and contested in the United States, principally through structuring the risk parameters of the actors participating in the policymaking process. If not existential, the dangers and uncertainties that confrontation with Abu Dhabi poses to the financial system are, after all, sufficient in and of themselves to alter the decision matrices of bureaucrats and elected officials alike. While not determining their actions in the final instance, these considerations incentivize relevant parties to seek a more conciliatory approach in engaging the emirate, and are therefore salient to our research question.
What is more, by dint of the unique gravity that finance currently exerts within the American polity, Abu Dhabi's intimate relationship with many of the sector's key players may actuate a more immediate and discretionary effect on political behavior as well. Such a hypothesis is of course partially informed by this fraction of capital's role in the funding of contemporary electoral campaigns and the influence thereby granted to it by both parties.14For the 2020 Presidential elections, Wall Street—defined as persons employed in the securities and investment industry—contributed $74 million in campaign donations to Joe Biden. Elements within the same industry have also bankrolled the Republican party for some time now. It is also informed, however, by the financial industry's regular staffing of high-level positions with the Executive branch and Federal Reserve; the frequency with which government technocrats consult the sector on matters of economic importance; the hegemony of finance in the contemporary American economy; and the unique power afforded these actors due to the specter of a capital strike.15See this special issue of Politics & Society for a wonderful discussion of the ways through which business communities more generally impact the political sphere in the current era.
In cultivating partners unsurpassed in their capacity to sway the American state, the benefits derived from Abu Dhabi's imbrication within American finance may extend well beyond matters of dollars and cents.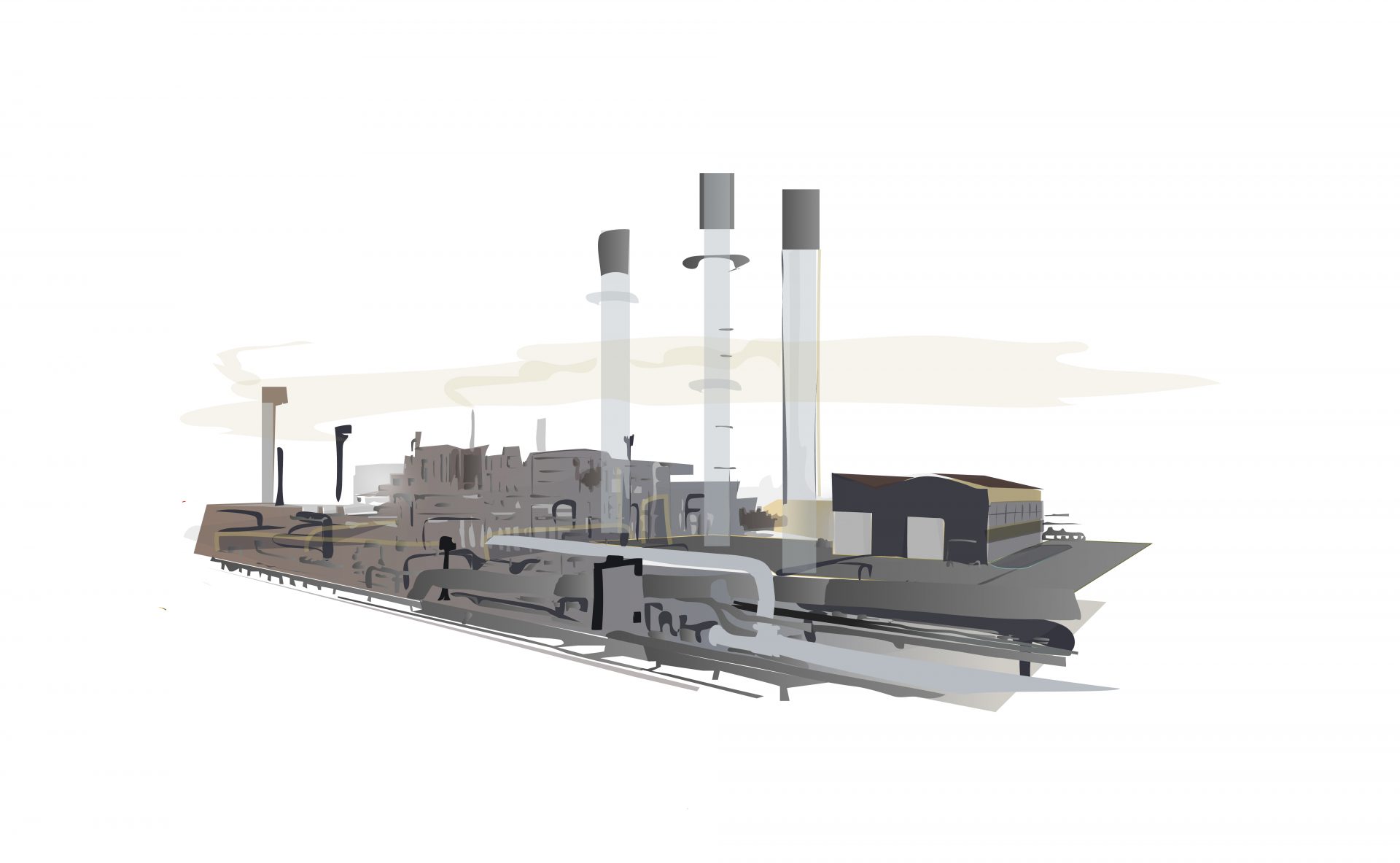 Speculating in America: Investment Flows into American Tech and Real Estate
"Technology and real estate speculation have been made vital to the growth outlook of the American economy"
Fortifying the binds laid through financial interpenetration are Abu Dhabi's investments in the American economy proper. Though the aggregate sums involved are staggering in and of themselves, it is their allocation into Silicon Valley and the built environments of the United States that may be most salient in terms of political consequence. This stems from the fact that technology and real estate speculation (especially in luxury markets) have been made increasingly vital not only to the domestic-facing profit rate of American finance capital, but to the growth outlook of the American economy more generally. By purchasing considerable equity in these sectors and in developing joint investments with US-based partners, the al-Nahyan regime has therefore advanced its integration within the dominant fraction of American capital and insinuated itself onto the frontier spaces of the local economy.
Particular to the volumes in question, it ought be acknowledged at the outset that it is difficult to derive a fully satisfactory estimate. Data provided by the Office of the United States Trade Representative (and confirmed by the United Nations Conference on Trade and Development) show that the stock of UAE-originating foreign direct investment (FDI) in the United States was roughly $5.1 billion as of 2019. This measure is not especially meaningful, however, as it only accounts for those investments where an Emirati party has taken controlling ownership of a US-based firm. This being the case, the $5.1 billion in question captures but a narrow subset of the aggregate international factor movements between the UAE and the United States.16Most prominently, FDI does not include all those portfolio investments whereby the foreign party does not take a controlling stake in a firm. Records furnished by the Treasury Department do manage to widen the aperture, revealing that Emirati residents held $168.4 billion in US long-term securities as of September 2020, with corporate stocks and bonds accounting for $138.6 billion of the aggregate sum. Though certainly offering a better view of the UAE's position, the figures in question only represent publicly traded assets, and therefore exclude a non-marginal proportion of the country's total investments.
"The value of Abu Dhabi's state-controlled portfolio in the United States is in the area of $250 to $500 billion"
While still sure to leave us far short of the UAE's total investments in the United States, an appraisal of the books of Abu Dhabi's two largest sovereign wealth funds—the aforementioned ADIA and Mubadala—can at least impart a ballpark sense for the emirate's state-controlled stake in America. Specific to ADIA, its 2018 Annual Report—the most recent iteration published—indicates that 35-50% of the SWF's $580-820 billion portfolio is allocated for investment in North America at any given time. Mubadala's 2019 release, meanwhile, establishes that approximately 38% of its $230-250 billion portfolio was invested in North America as of the start of 2020. Based on the proposition that that US markets host a significant majority of the SWFs' respective North American investments, it follows that the value of Abu Dhabi's state-controlled portfolio in the United States is in the area of $250 to $500 billion.
There are reasons for thinking that the upper bound of this range is closer to the truth. In the period since the annual reports referenced above were published, sources from the business media and corporate intelligence have shown that ADIA expanded its positions in the United States considerably, particularly in the months following the outbreak of the global pandemic. Liam Hunt of Gold IRA Guide has estimated that ADIA and the Kuwait Investment Authority combined to acquire roughly $225 billion worth of distressed publicly traded assets in the spring alone. Significant as these numbers are, they likely only reflect a portion of the business done, as it has been reported that ADIA also made major purchases outside the stock markets, targeting real estate, infrastructure, and private equity in particular. Even if one were to assume that Mubadala did not join ADIA in making moves inside the US-market post-COVID-19, ADIA's bargain hunting inside American markets would suffice to push the value of Abu Dhabi's US-based portfolio toward half a trillion dollars.
"Two non-financial sectors are most enmeshed in the capital of Abu Dhabi today: tech and real estate"
These sums indicate the extent to which Abu Dhabi's public moneys, controlled at the most senior level by Muhammad bin Zayed and his maternal brothers17The Chairman and Deputy Chairman of ADIA are Sheikh Khalifa bin Zayed al Nahyan and Sheikh Muhammad bin Zayed al Nahyan, and the Managing Director is Sheikh Hamed bin Zayed al Nahyan. The Chairman of Mubadala is Sheikh Muhammad bin Zayed al Nahyan, the Vice Chairman Sheikh Mansour bin Zayed al Nahyan, and the Managing Director Khaldoon Khalifa al Mubarak., populate and animate the American economy writ large today. By disaggregating where, precisely, some of these billions have flowed, it is also possible to specify the particular actors and industries that have been most enriched by (and are now most dependent upon) the al-Nahyan's investment flows. What becomes clear after carrying out such a study is that two non-financial sectors are most enmeshed in the capital of Abu Dhabi today: tech and real estate.
Receiving American Investment Back Home

The last thread needing addressing when it comes to unwinding how Abu Dhabi has bound itself to the American economy is the emirate's furnishing of US-based firms with opportunities inside the UAE's home market, a variable touched on earlier during our discussion of ADNOC's privatization.

As was the case in evaluating UAE investment inside the United States, the United States' foreign direct investment stocks in the UAE—$17.2 billion as of 2019, according to the Office of the United States Trade representative—provide a superficial and incomplete measure for evaluating the breadth of the American presence within the UAE economy. Export values, $20 billion that same year, widen the aperture slightly, though speak to but one aspect of the US's position in the UAE, too.

Offering a slightly more comprehensive view of the US's connectedness to the Emirati economy is the value of assets held by majority-owned affiliates of US firms within the UAE. Per data released by the Department of the Treasury, those values reached $51.984 billion as of 2018. Seen in conjunction with the FDI figures listed above as well as the $15.3 billion worth of long-term Emirati government securities and $5.4 billion worth of Emirati corporate bonds that were held by American parties as of September 2020, respectively, the degree to which US companies and persons have developed positions (and interests) in the UAE market is far from negligible.

Of note, many of the asset management firms discussed in this subsection have built investment positions in the UAE well beyond their arrangements with the Abu Dhabi National Oil Company. Indeed, data furnished by Market Screener shows that Blackrock and Vanguard hold substantial equity in many of the UAE's largest publicly traded firms, including Etisalat, First Abu Dhabi Bank PJSC, Emirates NBD Bank PJSC, DP World, Abu Dhabi Commercial Bank PJSC, Dubai Islamic Bank PJSC, Aldar Properties PJSC, Emaar Properties PJSC, and the Dubai Stock Exchange (via Dubai Financial Market PJSC), amongst others.
Abu Dhabi in Silicon Valley
In the case of tech, Abu Dhabi has primarily worked through Mubadala, which has built its position in the sector through a number of different means. If ranked in order of magnitude, the first of these would be the sovereign wealth fund's $15 billion contribution to SoftBank's $100 billion Vision Fund in 2017. By dint of this contribution, Mubadala gained large if indirect stakes in many of San Francisco's self-styled market disruptors, including though not limited to Slack, Doordash, Uber, Compass, Fanatics, Ordermark, OakNorth, and WeWork.
"Mubadala's more direct forays into American tech have also played a critical role in building both its investment position and its social network out west"
Second in the dollar amounts involved would be Mubadala's previously mentioned strategic partnership with the private equity firm Silver Lake Partners (SLP). Fittingly, Mubadala's relationship with SLP had actually begun with a joint investment into Alphabet's Waymo, Google's flagship initiative within the domain of self-driving vehicles. Upon the SWF's subsequent acquisition of equity in SLP itself, it acquired a stake in its partner's $75 billion investment portfolio, the vast majority of which is spread across much the same scene as SoftBank's Vision Fund. Amongst SLP's biggest holdings at the time of writing are its equity shares in Airbnb, Expedia, SoFi, Twitter, Dell, and Peloton.18As it indicates the closeness of the partnership, one ought note that Silver Lake Partners is also an investor in City Football Group (CFG). CFG is run by Mubadala Managing Director Khaldoon al Mubarak.
Though slightly lesser in terms of capital outlays, Mubadala's more direct forays into American tech have also played a critical role in building both its investment position and its social network out west. Such forays include (i) the sovereign wealth fund's 2015 acquisition of IBM's Advanced Technology Investment Co., the parent company of the California-based Global Foundries (the world's second largest producer of microchips); (ii) its investments into a number of firms at the intersection of tech and health services, such as UnlearnAI and Outset Medical; (iii) and the 2017 launching of Cognit through a partnership with IBM's artificial intelligence division Watson. They also include Mubadala's establishment of an internally managed $400 million venture fund in 2019, which it operates out of offices in San Francisco, Abu Dhabi, and London. Though dealing with smaller allotments, in targeting Series A+ investments in the US, the fund has granted the SWF intimate access to the start-up scene out in Silicon Valley to a degree far exceeding any of its other outlays.
Landlord Abu Dhabi
In contrast to the tech scene, Abu Dhabi's real estate investments in the United States fall under the primary purview of ADIA.19If only because the publicity and magnitude of the acquisitions made, one should note that private persons from the UAE are highly invested in the US property market as well. Such parties typically target commercial and residential assets in major cities. According to the research of the market consultancy Knight Frank, in the twelve months preceding September of 2020, Gulf-residing investors were responsible for 15.4% of all global cross-border property investment in the United States. While Saudi, Qatari, Bahraini, and Kuwaiti public and private persons are clearly contributing to these inflows, it can nevertheless be assumed that UAE persons represent a significant source for these investment flows. In terms of volumes, ADIA's Annual Report from 2018 shows that 5-10% of its gross portfolio is allocated for speculation in property and the built environment. With that same document revealing that the United States absorbs approximately half of ADIA's total investment capital, it can be extrapolated that the value of the sovereign wealth fund's holdings in American land and buildings ranges between $20-40 billion. Operationally, ADIA runs much of its US-facing real estate investment through the Henley Holding Company20Henley Holding Company, in conjunction with Canada's Public Sector Pension Investment Board, purchased Exeter Property Group's $3.15 billion, 58 million square foot industrial real estate portfolio in 2015., a wholly owned subsidiary. It also invests in funds managed by external third parties such as Colony Capital, Inc., a firm led by Chairman of Trump's Inaugural Committee Tom Barrack. Additionally, ADIA has indirect forms of investment exposure to the market via its equity holdings in firms like Brookfield Properties, whose assets are valued in area of $40 billion.
Though not as engaged, Mubadala is not wholly absent from the real estate space. Following its 2018 merger with the Abu Dhabi Investment Council21ADIC's board is chaired by Muhammad bin Zayed al Nahyan and also includes of the same maternal brothers that fill the boards of ADIA and Mubadala. The principal distinction between the entity and the others is at the level of the Managing Director, which, in the case of ADIC, is Eissa Mohamed al Suwaidi. Mubadala's property investments are mostly focused Abu Dhabi's home market. (ADIC)—another of the emirate's sovereign wealth funds (SWF)—in fact, Mubadala became a rather significant passive investor in the market. This is because ADIC has long been the institutional vehicle through which Abu Dhabi's royals have chosen to purchase more glamorous, highly visible properties.22These transactions have often been executed through partnerships with one of the Abu Dhabi's major banks. New York's Chrysler Building, for instance, which Abu Dhabi acquired a 90% stake in at the cost of $800 million back in 2008, was held on ADIC's (and by extension, Mubadala's) books until the SWF offloaded it (at a loss) in 2019.
"The structuring of incentives does not suffice to guarantee bilateral bonhomie, it does make such an outcome more likely"
The consequence of Abu Dhabi's investments vis-a-vis political behavior in the United States ought not be diminished. As was the case with financial entanglements, the magnitude of the moneys involved alone is such as to affect the cost-benefit analyses of persons engaged in political and policy processes relevant to the emirate's interests. While the structuring of incentives does not suffice to guarantee bilateral bonhomie, it does make such an outcome more likely.
In considering the distribution of these moneys, moreover, it seems plausible that investment's effects may be even greater than appears at first blush. This is because in targeting tech and real estate in particular, the emirate's sovereign wealth funds are helping lift up two sectors that, though riddled with issues (not the least of which is leverage)23Issues with the American real estate market revealed themselves quite clearly in triggering the financial crisis of 2007-2008. As for tech, one need recognize that the viability of many of the giant firms in the sector precariously relies upon the continuing receipt of speculative investment. Running enormous losses each year and with prospects of profitability dependent on either the achievement of monopoly market share or some hitherto unseen technological breakthrough, firms like Uber do not actually make a great deal of sense as businesses. Should investors get skittish on these realities, much of the sector could collapse., are fundamental to the profit rate of contemporary American capitalism all the same. It is reasonable to think that such contributions afford Abu Dhabi more leeway from policymakers than might otherwise be the case. In addition, in view of how exposed much of Wall Street is to the bubbles in these sectors, the SWFs' positions therein only further heighten Abu Dhabi's already considerable importance in the eyes of American finance, whose economic and political influence we have already established.
Most importantly of all perhaps, Abu Dhabi's investments into tech and real estate engender the second-order effect of bringing the regime into close relation with two sectors as deft at any other when it comes to throwing their weight around Washington. Where once content to target the domains of municipal and state politics 24Real estate's impacts on local politics have been amply discussed in the work of G. William Domhoff, the American real estate industry is increasingly engaged in swaying the national capital today, as research from the Center for Responsive Politics reveals. Like Wall Street, meanwhile, Big Tech is both amongst the biggest financiers of the Democratic party in modern times and responsible for one of the most imposing lobbying operations seen in the contemporary period. In providing a prime landing spots for former staffers of the Obama White House, the firms falling under this moniker have means of accessing the Biden administration and the Congress outside the traditional channels as well.
Were that not enough to establish Big Tech's political gravity, federal disclosures from March of 2021 also show that many of Biden's top officials personally retain (or retained up until recent divestments) considerable financial interests in the industry. National Security Advisor Jake Sullivan, for instance, served on the Advisory Council for Microsoft between 2017 and 2020, has sizable stock holdings in both Microsoft and Alphabet, and has consulted for Uber Technologies in the past; Susan Rice, who leads the White House Domestic Policy Council, was a board member for Netflix Inc. until this past December; coronavirus czar Jeff Zients served on the board of directors for Facebook through the middle of 2020; and Louisa Terrell, Director of Legislative Affairs at the White House, worked as public policy director for Facebook prior to coming to taking her post with the administration.
Abu Dhabi's investments into US markets have clearly raised the price of political confrontation"
Whether one speaks of the logistical challenges inherent to disentanglement, the risks posed by Abu Dhabi's disinvestment from the American economy, or the friends accumulated through moneys allocated, Abu Dhabi's investments into US markets have clearly raised the price of political confrontation. Such a reality is unlikely to have been lost on the political classes, senior Democrats included.
Keeping the Military Industrial Complex Turning
Alas, economic entanglement is achieved not only through finance and investment, but consumption as well. Indeed, one of the most consequential variables that need be accounted for in unwinding the UAE's relation to the American economy concerns Abu Dhabi's standing as one of largest overseas clients of US arms manufacturers.
In terms of business done, for the period stretching between 2011 and the end of 2018, data recorded in the SIPRI Arms Transfers database shows only two foreign parties exceeding the value of goods purchased by the UAE from the United States, which was $8.018 billion for the years in question.25The two parties exceeding the UAE in the value of goods purchases were South Korea at $8.227 billion and Saudi Arabia at $16.678 billion. As the method through which this sum was calculated excluded all sub-$1 million arms purchases—and as data related to the overseas transactions of private firms in the arms trade is often unreliable26First, defense manufacturers often sell their wares to third party entities, which complicates tracking the final consumer of the trade. Second, government record keeping re: the defense trade, which falls under the purview of the State Department, is subject to considerable time lags.—it is appropriate to also assume that UAE's weapons-related transactions with public and private American parties in these years was actually considerably larger than reported.27Should its order be processed, the value American arms exports to Abu Dhabi in 2020 will be greater than the value of all US-made arms sold to Qatar, Pakistan, India, Germany, Greece, and Canada between 2011 and the end of 2018.
"Abu Dhabi purchased $4.74 billion worth of American weapons in 2019. Business in 2020 was more than five times greater"
Things have changed little in the intervening period. Analyses put together by William Hartung's team at the Center for International Policy estimate that Abu Dhabi purchased $4.74 billion worth of American weapons in 2019.28Hartung and his colleagues at the Security Assistance Monitor (hosted by the Center for International Policy) have estimated that the subset of Saudi and UAE purchases from United States' parties which were explicitly designated for their war effort in Yemen exceeded $14 billion as of the spring of 2019. Inclusive of Foreign Military Sales (i.e. US government transfers of defense articles29One should note that the goods transferred were typically purchased from private US firms in the first instance.) and Direct Commercial Sales (i.e. direct exports of private US firms), the big ticket items contributing to this sum are a $2.73 billion deal for a Patriot Missile System, a $900 million deal for an Advanced Precision Kill Weapon System, an $102 million deal for Javelin Guided Missiles, an $80 million deal for RQ-21A Blackjack Unmanned Air Vehicles, a $325.52 million deal for the FMU-152A/B Joint Programmable Bomb Fuze System, and an $830.3 million deal for CH-47F Chinook Cargo Helicopters. Enormous as these figures are, business done with public and private American entities in 2020 was more than five times greater than was the case the year prior. Though some of its orders are still under review, the major prospective acquisitions for 2020 include $10.4 billion worth of F-35 jet planes, $2.97 billion worth of MQ-9B Drones, and $10 billion worth of air-to-air and air-to-ground munitions.
If already manifest, the meaningfulness of the UAE's insatiable demand for American-made arms can nevertheless be more easily discerned through contextualization. As concerns the defense manufacturers themselves—an industry of profound political influence30As will be discussed in detail in part three, defense manufacturers are amongst the most politically active firms in Washington. By dint of the significant lobbying operations and their standing as a retirement home for high-ranking military officers—individuals that of course retain close relationships with former colleagues at the Pentagon—these firms exert substantial influence upon those lawmakers and officials who wade into matters of national security.—it is critical to first recognize the extent to which the collective welfare of the sector hinges upon the servicing of Arab clientele. Hartung et al have estimated that in 2019, a wholly unremarkable year, the governments of the Middle East and North Africa purchased 36.57% of all American defense products sold overseas. As Abu Dhabi's contribution to regional demand typically exceeds all governments excepting Saudi Arabia's, the data establish that Abu Dhabi's patronization of the American arms industry is fundamental to the latter's viability.
From a macro-outlook, meanwhile, it is critical to recognize the importance that the arms trade has come to acquire for the American economy writ large. This importance is evinced rather baldly by the fact that defense-related products routinely constitute more than 50% of the total value of American exports to the Middle East and North Africa. It is even more starkly illuminated by Abu Dhabi's pending acquisition of F-35s, MQ-9B drones, and munitions. Should this order be processed and treated as a 2020 entry31Per the National US-Arab Chamber of Commerce, US exports to the Middle East and North Africa fell to $45.66 billion in 2020. If one adds the arms deal referenced above ($23 billion) to that sum, the total value of exports would be $68.66 billion. The UAE's acquisition would therefore be equivalent to more than 1/3 the total amended export total., it alone will make up more than 33% the gross value of US exports to the region for the year.
Abu Dhabi's consumption of the defense industries' wares has also functioned to deepen the emirate's embedding within processes of capital accumulation in the United States.
Conclusion
It would be unduly reductionist to posit that American policy toward Abu Dhabi—and the Democratic party's reticence in confronting the emirate—derive purely from the material relations just sketched. It would be similarly flattening and reductionist to posit that American capital shares a singular class interest when it comes to the emirate, or that it acts with purposefulness and cohesiveness in advancing that interest.
"Particular fractions within American capital retain vested stakes when it comes to the al-Nahyan family's continued good standing inside Washington"
In view of the data, however, one cannot empirically refute the fact that particular fractions within American capital (and particularly influential ones at that) retain vested stakes when it comes to the al-Nahyan family's continued good standing inside Washington. Seen in conjunction with the depth of interpenetration evinced by the economies of the United States and Abu Dhabi more broadly, it therefore seems appropriate to posit that the material relations sketched in this subsection exert a non-marginal effect on policy and political outcomes.
While economic entanglements go a long way toward explaining the ascendant Democratic party's manifest reluctance to confront Abu Dhabi, they do not explain this odd organizational behavior alone. To round out our analysis, we must consider effects introduced by the emirate's exploitation of the American political system's drift into decadence.
This is the Chapter 1 of our Report

Discover our research program
Learn about our project on Political Economy

Read Intro
Read Chapter 2